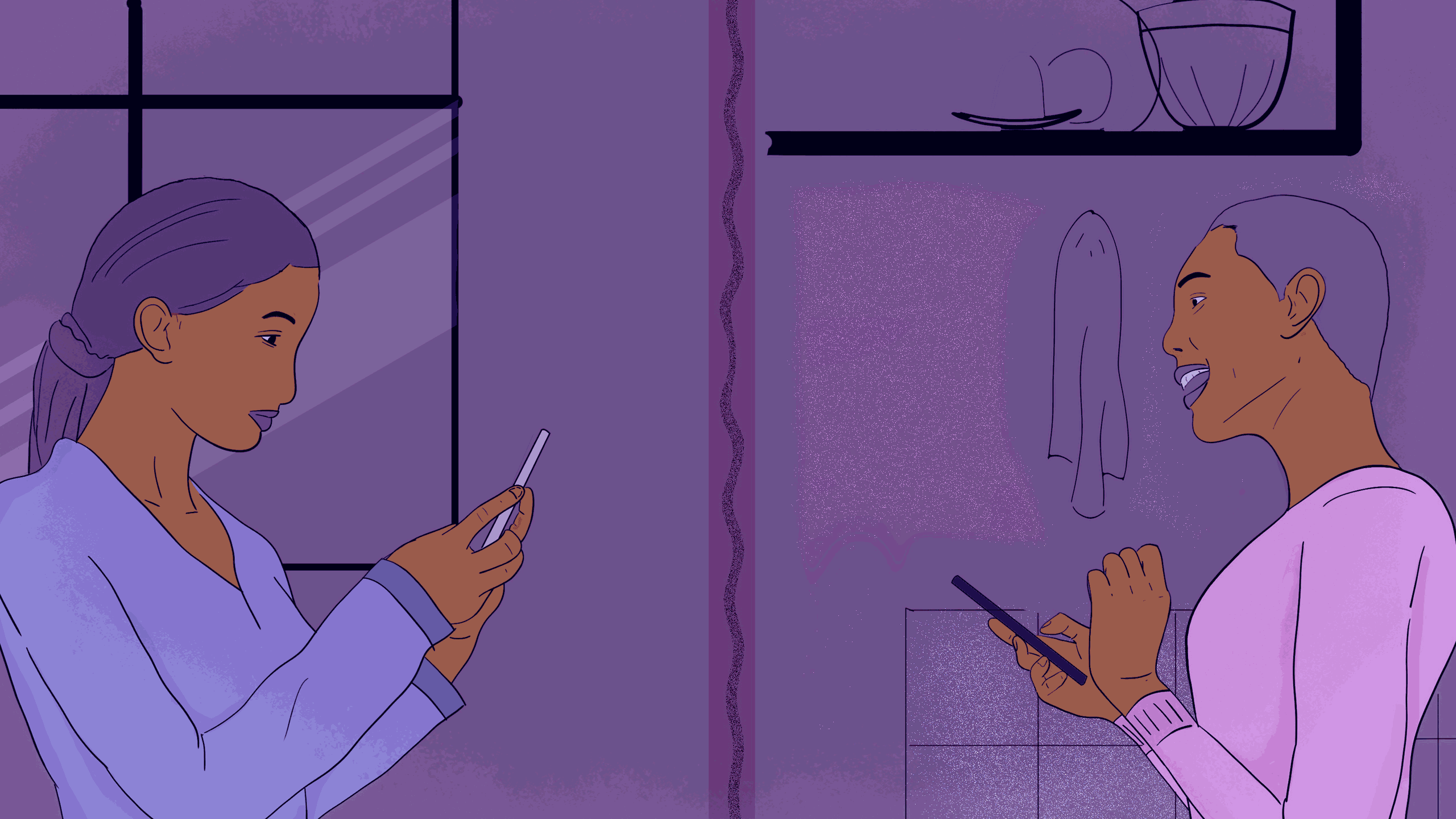 Over a period of a few months, the BBC spoke to dozens of young lesbians in a country where homosexuality is illegal. They told us about their day-to-day lives and how they use secret memes to connect with each other on social media platforms and chat apps.
We have substituted those images with that of a violet for the purpose of this report. The violet does not belong to the group in Burundi or – to the best of our knowledge – any other LGBT+ groups in East Africa or the Great Lakes.


The peak of the mid-day sun has passed.
It's mild enough to kick a ball around, not oppressive enough to feel faint in the heat.
It's a great day to meet friends in the park. The women are in high spirits, chatting animatedly, playfully sketching patterns on each other using body paint, and sharing a picnic.
They meet once a month, in different places. Sometimes in public but mostly behind closed doors. Most of them are wearing jeans and T-shirts in various colours, patterns and styles.
The T-shirts are important because printed on each one is a discreet, matching symbol. It's an in-joke – a sign of their identity and independence. Something only they understand.
This could be a group of friends in any park, in any country.
But this is Burundi, where being who they are is against the law.
The women, who are all in their 20s and early 30s, haven't known each other long.
"We'd be in so much trouble if people know who we are," Nella says.
They could be fined or imprisoned. But there is also the danger that people within their own communities may turn on them.
"The worst is death," says Nella.
["source=bbc"]