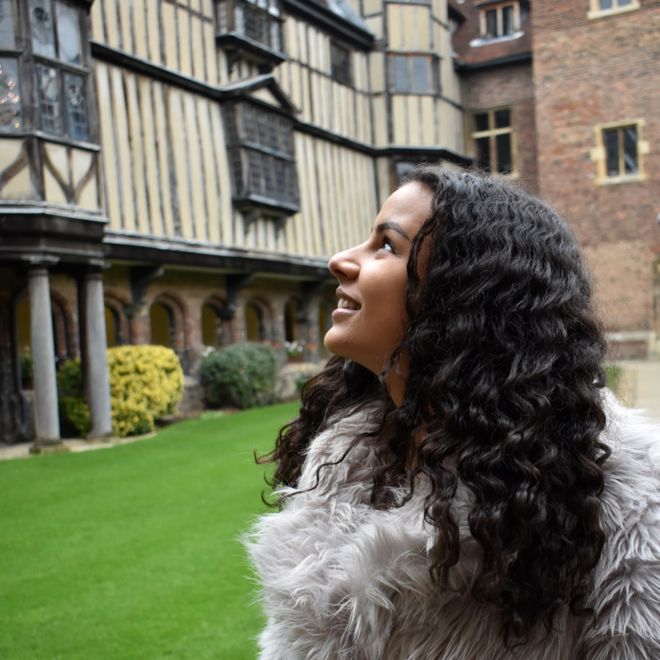 Anoushka Mutanda Dougherty has been offered a place at Cambridge University, but she's mixed-race and from a state school – and only 3% of students who started at Cambridge in 2017 were black, or mixed-race with black heritage. So is it the best place for her? At this point, she's not sure.
Cambridge is the second-oldest university in the English-speaking world. Cambridge is the fourth-oldest surviving university in the world. Cambridge has produced, so far, 90 Nobel prize winners – and Cambridge, this educational powerhouse, just might not be where I want to go. At least, that's how I feel right now, a week after finding out that I got a place.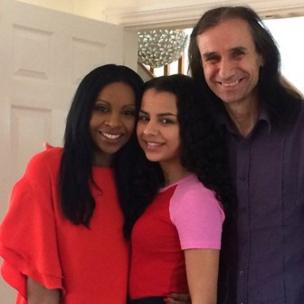 It was my parents who first encouraged me to try for Cambridge. They see it as a passport to the best jobs and opportunities. But I worry about what life would be like in a university which still admits quite a high proportion of pupils from private schools, and where I would be one of only a handful in my year from a mixed white/Black African family – in 2017 there were just 14. There's no escaping the fact that Cambridge is a majority white and majority posh (!) institution.
My mum, Anjula, is Ugandan and fled from Idi Amin's tyrannical regime in the 1970s. The story of people like her with a mixed Indian and Ugandan background is largely overlooked from accounts of racial tension in Uganda, and there's little understanding of the struggles she and others faced once they arrived in the UK. The experience of minority communities has helped shape my interest in unwritten histories (you try explaining this in a UCAS statement with a limit of 4,000 characters) so it stands to reason that I would focus on racial diversity in the universities I'm considering.
In the mix are Birmingham, Bristol, Cambridge and King's College, London.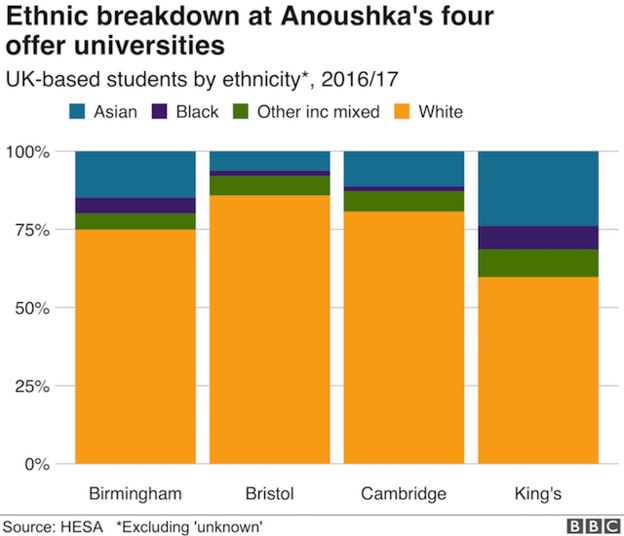 They all offer history courses that I would love, but widely differing student experiences. It's this caveat that has led many of my friends – even the most academically able – not to apply to Oxbridge. In some cases it's the fear of being worked so hard that there's no time for social life, in others it's the fear of being pushed to behave like someone from a specific socio-economic group, just to fit in.
Touring campuses and speaking to students has helped me a lot. At Cambridge I met Nicole, one of the black students accepted last year. She told me that it was a shock to come from London to a place with so few black students. Her mum had pushed her to apply and when she got offered a place she accepted.
"I guess when you get an offer from Cambridge, you've kind of got to say yes," she said. "Like, well, that's what I thought anyway."
---
Find out more
Listen to Anoushka's story on Should I study at Cambridge? on BBC Sounds
The programme was made by Sue Mitchell for The Untold, on BBC Radio 4
---
She quickly adapted to the new environment, so the real shock came when it was time to go home at the end of her first term, she says.
"I hadn't gone back before and when I did I was at the train station [in London] and I was like, 'Why are there so many black people here?' I was just so used to not seeing them."
I got the sense that she struggles with some aspects of student life and asked her about this.
"Sometimes I have thought, 'Do I belong here?'" she said, "which I've never thought in my life before."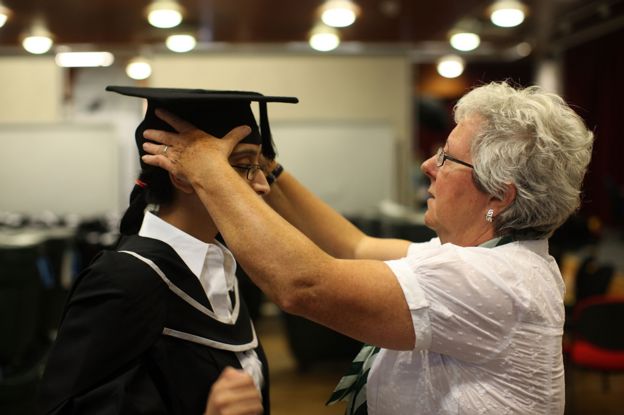 This worried me, as did her lament that there was just one club that played R&B, and that it charged £12 entry – more than any other student venue she'd been to! Talk about having a monopoly on the market. (And thinking about it, do I want to spend three years in a town where the night life is dead?)
On the other hand, Nicole said there were numerous Cambridge societies, and when she went to one of them it was like she had finally discovered where all the black students go. "I have never, like, self-segregated but I did go to a Hip-Hop Society event and I'd just never seen so many black people in one room at one time in Cambridge! I was like, 'Wow, this is where we all are.'"
One of Nicole's friend's told me that he didn't like talking in terms of "us" and "them" but he too had noticed self-segregation in action. "There's like a sort of a group of 10 black people who always run here," he said. "You notice them because they're always in a group, I suppose."
["source=bbc"]