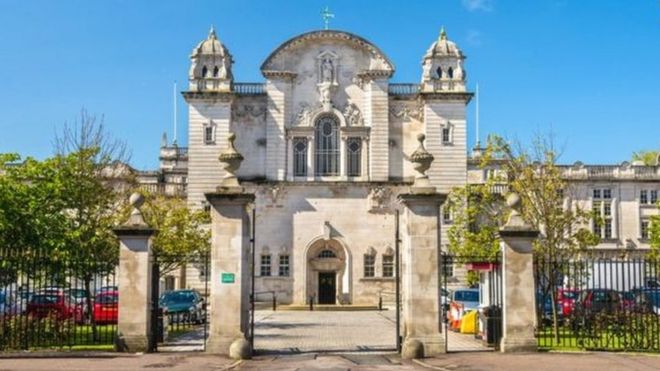 Cardiff University has announced plans to cut 380 posts over five years as part of moves to address a budget deficit of over £20m.
In an email to staff, university bosses said compulsory redundancies could not be ruled out but hoped the reduction could be achieved through voluntary severance and recruitment controls.
Its document Transforming Cardiff also proposes changes to departments.
The plans were approved by the university's governing body on Monday.
It comes after the university posted a £22.8m deficit in 2017-18, when expenditure increased by 5.2% but income only rose by 2.5%.
Its aim is to get back into surplus by 2019-20 and it wants to cut staffing costs from 59.6% of total income to no more than 56% of income by 2022-23.
"The university plans to reduce current staff levels by 7%, or 380 full-time equivalent over five years," said vice chancellor Colin Riordan in an email to staff.
"This is manageable when compared to an average annual voluntary staff turnover of more than 6%."
Jobs to go as Cardiff University suffers £21m loss
University lecturers held strike over pension deadlock
He described Transforming Cardiff as a programme for change that "allows us to align financial imperatives with innovative ways of delivering teaching, research and our civic mission".
Proposals include new courses in "areas of global challenges that really matter to Wales", such as data science and environmental science.
There are also plans for a new School of Literatures, Languages and Creative Practice.
But the university also wants to reduce the current campus footprint and associated rent and utilities costs and reconfigure its School of Healthcare Sciences.
["source=bbc"]