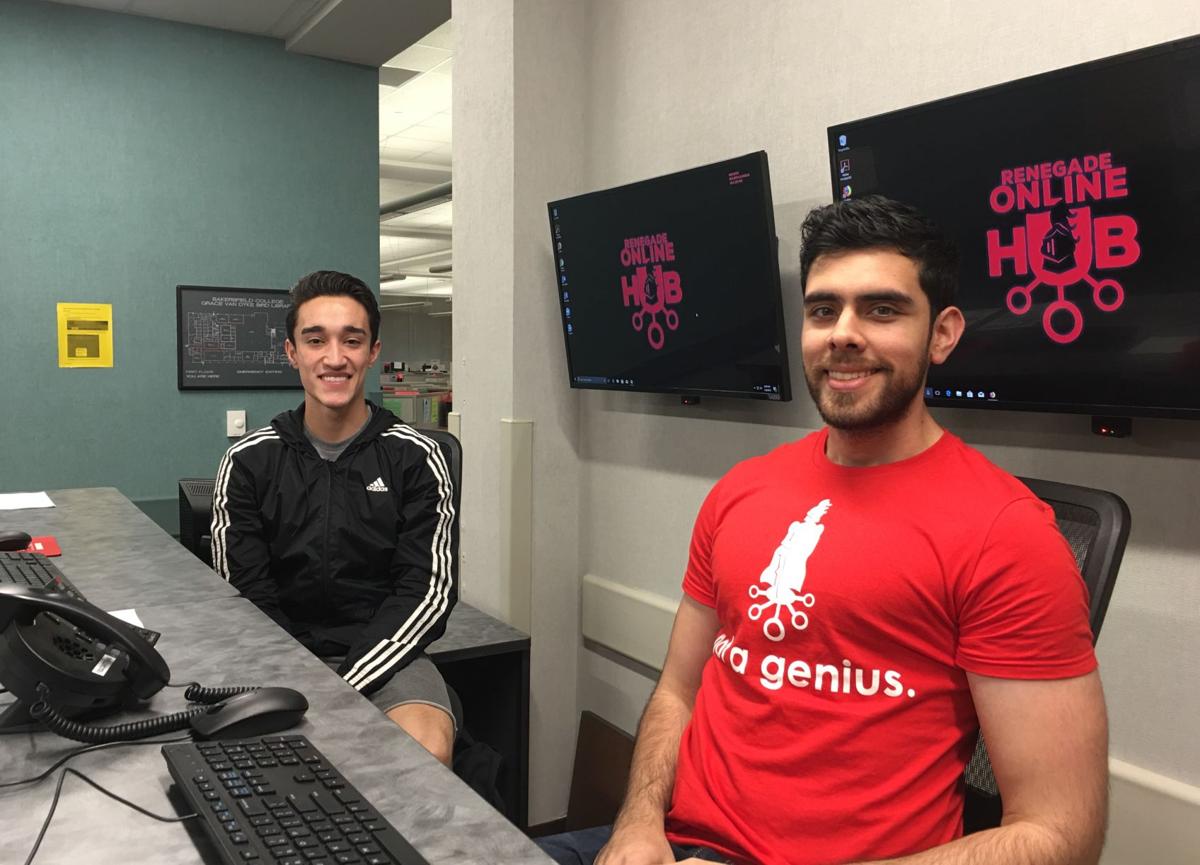 Online courses are becoming a preferred method of education for more and more students at Bakersfield College.
The number of students taking online courses at the college has significantly risen over the past couple years. The number of course section offerings has tripled since Fall 2015, jumping from 75 to 258 this spring, with around 10,000 enrollments.
This semester's offerings alone are a 32 percent increase from Spring 2018, when 171 classes were offered, according to the college.
"It's really exciting. There's been a shift in how people perceive online education," said Bill Moseley, dean of academic technology at the college. "Students are coming to us with a higher degree of comfort for online learning and a better set of skills to succeed in online classes."
Students are filling up most of these new classes. BC has held a fill rate at or near 90 percent for the last couple of years.
While Moseley said the success rate for online classes is around 9 percent less than traditional classes, he believes that gap could be lessened in the future as students continue to get used to taking classes online.
Besides the fact that more students are embracing technology, Moseley said flexibility continues to play a major role in the demand for online classes. Moseley said around 85 percent of the students who take online classes live in Bakersfield rather than outlying areas, which is different than other colleges.
"These are people who are more likely to be supporting a child or having other responsibilities, like a full-time job," Moseley said. "Our students have very demanding lives, and a lot of times, those lives require them to have flexible schedules. It's a convenience factor — it's about education on-demand."
To help meet the needs of the growing number of students taking online courses, Bakersfield College has added a few new services.
Last semester, the college softly launched its Renegade Online Hub in the Grace Van Dyke Bird Library, where students can talk to a live person if they have questions, such as how to perform certain functions online and how to resolve technical issues. Moseley said the hub has served hundreds of students since it opened last semester.
BC student Justin Baytosh has been working part-time at the hub since it opened to make a little extra money to help cover his school expenses. Baytosh said he's taken online classes in the past and thought he could help other students.
"It's been cool to help out people. It's pretty rewarding," he said. "I've even learned some small things about using our system that I didn't know about when I was taking my online classes."
Baytosh said that while students could get assistance elsewhere, such as in emailing a question to their professor or watching a tutorial video, he's found that students often don't prefer to get their questions answered that way.
"Some students like getting that personal, one-on-one interaction where we can help answer their questions in real time, rather than them having to wait for their professor to email them or watch a video online," he said.
Besides the online hub, Moseley said in the fall the college also began offering an online tutoring program called NetTutor, in which students can get help with their classes from tutors across the country.
The tutors are required to hold a bachelor's degree from an accredited university and have teaching or tutoring experience, among other requirements.
Bakersfield College is also working on providing more courses that help online-predominant students meet general education requirements.
Moseley said the college has submitted a new course for state approval called Skills for Online Presentation, which would allow students to be able to meet the oral communication general ed requirement through an online class.
The class would allow students to make presentations in front of other students and their teacher using video-conferencing technology. If approved, the college could begin offering the course in summer 2020.
Moseley said that until student demand begins tapering off, BC will continue to work toward improving its online education offerings.
"As the college grows to meet student demand, our focus will remain on quality courses and strong student support, to ensure success and completion for all of our students," he said.
["source=bakersfield"]